Business Resource Partners was founded in 2011, to help business owners run their companies effectively. We offer full service bookkeeping, accounting & payroll services. The expertise at this firm includes all versions of QuickBooks software, including Pro, Premiere, Enterprise and online. Lorrie Reid, Quickbooks ProAdvisor, and her team of professionals can help you learn how to use QuickBooks to help your business grow and flourish. You won't find a better way to get the support you need.
– Business Resource Partners can assist you in understanding how a good set of books can help your business grow.
– Business Resource Partners can set up and help keep your books current while you concentrate on running your business.
– Business Resource Partners can assist you in monitoring the health of your business by tracking your income and expenses.
– Business Resource Partners can connect you with trusted professionals in various industries such as website design, computer repair, property management and more.
Lorrie Reid – Quickbooks ProAdvisor, Founder & Owner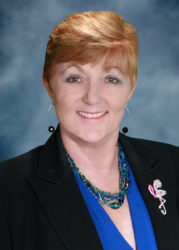 With more than 30 years of experience in the bookkeeping field, Lorrie has the knowledge to inform and educate anyone on the importance of keeping your books in check.  Her motto is: If you are not successful, then we are not successful.
Lorrie is very active in the local community. She is also part of the Small Business Development Center (SBDC) and a member of the Small Business Referral Network (SBRN). As a member of these associations, Lorrie volunteers and teaches classes in bookkeeping and taxes for the Small Business Development Center. She currently serves as a Board Member for Powerful Women's Networking group and when her children were in school she was a Board Member of the high school band booster club.She has served as an Ambassador at the South Lake Chamber of Commerce.
Affiliations:
Mythili Richards – Enrolled Agent
Mythili Richards has joined our team as of December 2016, and will expand our tax expertise, by bringing a vast experience in Trust & Estate, Individual, Business and Corporate tax preparation. She is an enrolled ag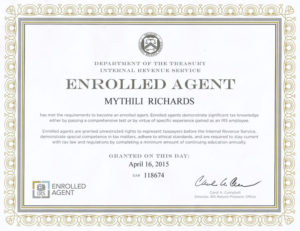 ent with the IRS.
Mythili can be reached at taxprep@BRPQuickBooks.com
Stephanie Rubin – Office Manager & Payroll Specialist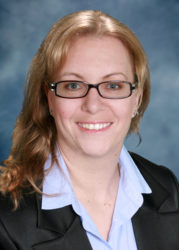 Stephanie has joined Business Resource Partner in July 2016. Stephanie organizes not only the BRP staff, she also works with all of our clients for BRP and Almond Street, answering phones, keeping our calendars and all admin services. She is currently earning her Bachelor's Degree in Business Management/HR and has over 15 years of administrative experience.
Stephanie can be reached at Admin@BRPQuickbooks.com

Lorrie of Business Resource Partners is a great Leader & Teacher and is not anything like your typical Accountant where they have a hard time communicating with you. She is friendly,smart & witty, Lorrie definitely knows her stuff. She has a great staff as well that we got to meet at our quarterly meeting with her - Van's Carpet Cleaning Svc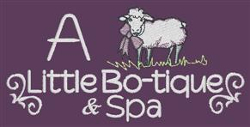 I called Lorrie before starting my new business (over 3 years ago) to help me set up my Quickbooks and that has been one of the best decisions I ever made. Lorrie is a dream to work with always patient with all my questions and there is NO problem she can't handle. Whenever I need something addressed I receive assistance within minutes. I recommend Business Resource Partner to anyone needing Quickbooks and Accounting Services. THANK YOU LORRIE AND STAFF FOR MAKING MY JOB AS A BUSINESS OWNER SO MUCH EASIER!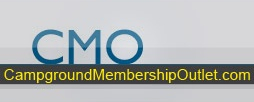 Lorrie is a lifesaver!! When I took over the bookkeeping for the business we had been getting robbed and everything was a disaster. She had me streamlined and ready to go within 2 days and the system she set up works perfectly and saves me tons of time on a daily basis. I would totally recommend her to any business!!!
After dealing with multiple accountants I was referred to Lori Reed with business resource partners. By far the help and knowledge from this business has helped me expand my business and given excellent customer service. Without a shadow a doubt I'd refer her and her business for any other person needing an accountant.
I am in the early stages of working with Lorrie, but so far she has been very informative and helpful in getting me set up with QB Online. She explains the terminology and features in a clear way (I had never touched QB or anything like it before) and I can see that she will be an invaluable resource as my business grows.
Lorrie and her team is very knowledgeable and friendly. I feel confident in the work they do for me which gives me the peace of mind I need. Being a business owner I need to trust the people working with me are helping me every step of the way. Lorrie and her team gives me that feeling.

"Thanks for fixing my books, you did a great job!"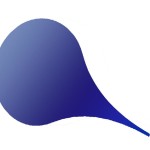 "Not only did she teach QuickBooks Premier - Contractors Edition but she worked with basic office organization and keeping the NETWORK maintained."

"When I accepted the position of Treasurer of the Screaming Eagle Band Boosters, I had absolutely no experience with Quick Books Online. With a few training sessions with Lorrie Reid, I was able to move around the program with ease! Her expertise and wealth of knowledge are invaluable. I would highly recommend her to any new or existing business interested in learning an easy, no-nonsense way to keep impeccable accounting records."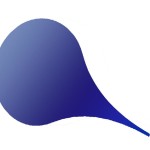 "Lorrie is a wizard with numbers and truly has the heart of a teacher. If you want to learn to do better and do some yourself she is your gal or if you just want her to clean up the mess you have made of your books she can do that too!"

"Everyone needs Lorrie! QuickBooks changed my business once I truly new how to use it"

"Lorrie helped me quite a lot. She cleaned up many months of my Quickbooks mishaps. I'm perfectly happy with my experience with Business Resource Partner. The rates are cheaper than anywhere else in town so that's always a plus."

"With Lorrie's help and determination, I now feel like I am truly in the "drivers seat" of my business; financially. What used to keep me up at night I can now just click a couple of buttons and know where I am.. I truly know I have made the right choice with Business Resource Partner."
Business Resource Partner, owned by Lorrie, has managed my books for a while now. She is great at what she does, and takes her work VERY SERIOUS.. I have personally recommended her to all my friends, every chance I get, and will continue to do so!"